To learn more about how to localize your website and to schedule a Translation Services Connector Demo
Request an On Demand or Live Translation Connector Demo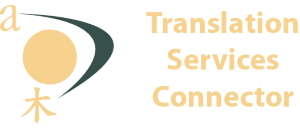 GPI's Translation Services Connector for Sitecore Experience Platform (XP) enables users of Sitecore XP-based websites to launch and manage multi-language websites. The Translation Services Connector streamlines content exports and reimports allowing for the initiation of web content translation workflows with a single click. User will gain access to an array of reports to track and manage global translation web projects through GPI's Translation Portal.
GPI is a Sitecore Technology Alliance Partner.
Connector Benefits
Enable seamless content translation capabilities all within the Sitecore Content Editor and Experience Editor
Manage any number of language sites with a few clicks
Easy integration with Sitecore Content Editor and Experience Editor
Manage quotes/projects: Create new quote, send for quotation, quote ready, project status, project finished
Simplifies import/export process for content translation workflows
24/7 secure access for your global teams to collaborate & track translation projects via the GPI Translation Portal
Quotes, proposals and a wide range of project materials available for download
Dashboard to view status reports, schedules and project task lists
About Sitecore Experience Platform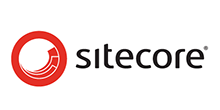 Sitecore Experience Platform (XP) provides you with tools for content management, digital marketing, and analyzing and reporting. Sitecore is highly scalable yet very easy to use and allows website managers and authors to better engage with their customers online.
Language Support
Supports multi-language sites and character sets
Built-in tool to export and import content and assets
Microsoft technology based and supports .NET framework for localization and globalization
Natively provides a simple solution to Export/Import content in XLIFF format
Provides a feature known as "Multisite". This allows the administration and sharing of data between multiple distinct websites from a single Sitecore implementation
Provides fallback language approach to manage non translatable content across language sites
CMS Benefits
Easy-to-Use Interface: Quickly create engaging sites with our next-generation interface, lauded by marketers, developers, and editors for its incredible ease of use.
Content Editing: Even casual users can easily edit content right on the page with our familiar editing environment and Microsoft Office-style ribbon interface.
Design Flexibility: Create page layouts without coding using our design and template tools. Deliver an optimized design for a compelling, pixel-perfect visitor experience.
Multilingual Sites: Build and manage your websites in any language to attract and convert more customers by speaking to them in their native language.
Digital Asset Management: Easily manage and secure hundreds or thousands of text files, movies, images, PDFs, and more by "dragging-and-dropping" in Sitecore's Media Library.
Multisite Deployment: Manage all your web properties from a single management platform and enforce brand consistency while expanding your web presence.
Supported Sitecore Products
Sitecore Experience Platform 8.+.
Sitecore Experience Platform 9.0, 9.1, 9.2 and 9.3.
Sitecore Experience Platform 10.0.
Sitecore Experience Platform 10.1.
Sitecore Experience Platform 10.2.
Sitecore and the Sitecore logo are trademarks of Sitecore Corporation A/S.