Sitecore Content Hub
To learn more about how to localize your website and to schedule a Translation Services Connector Demo
Request an On Demand or Live Translation Connector Demo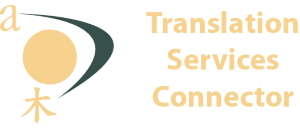 GPI's Translation Services Connector for Sitecore Content Hub enables users of Sitecore Content Hub to translate content from entities and assets, following the Sitecore platform's best practices for websites and other content localization. Whether you have pages built on top of Sitecore Content Hub or if you use this platform as a headless system, you can easily translate content from Entities or assets without the need of manual efforts. The Translation Services Connector streamlines content exports and imports, allowing for the initiation of translation workflows with a few clicks. User will gain access to an array of reports to track and manage global translation projects through GPI's Translation Portal.
Connector Benefits
Export content for translation inside of Sitecore Content Hub panel with just a few clicks.
Import translations back following Sitecore Content Hub's best practices for localization.
Track the status of your submissions for translation.
Direct access to GPI's Translation Services Portal.
Manage any number of language sites with a few clicks.
Enhanced Quick Quote Calculator to provide real-time translation quotes & budget planning.
Range of projects, quotes, and translation memory (TM) leverage reports available.
Fully customizable reports to track translation spend per language, per timeframe.
Private branding and customizations per client requests.
ISO 17100 – Translation Services certified embedded workflows and quality assurance.
Side-by-side translation QA tool to help QA web content in various languages.
Human translation teams and/or Neural Machine Translation (NMT) plus post-editing workflows as requested by clients.
About Sitecore Content Hub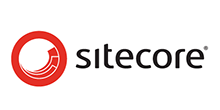 Sitecore Content Hub acts as home base for all your disparate content, as well as a platform that helps streamline, speed up, and simplify every part of a marketer's job — all in one solution. It offers a clear view and intuitive, collaborative features that keep the complexity low and the added value high.
Language Support
Sitecore Content Hub supports the localization of both platform-specific and user-custom content. The platform provides built-in features to export and import content for translation in Microsoft Excel format.
Features
Manage all your digital assets.
Intuitive interface: An interface designed with every type of user in mind.
Tight integration with Adobe Creative Cloud: Pull assets from Content Hub into InDesign, Photoshop, and Illustrator. Then package finished assets into your DAM from InDesign.
Predefined content models: Use out-of-the-box content types and the relationships between them or create your own content models to match your business needs.
Content as a Service: Accelerate time to market by increasing the flexibility and agility of your developers and marketers with headless content delivery.
Content Hub Javascript SDK: Accelerate development and the integration of Content Hub with third-party solutions.
Sitecore and the Sitecore logo are trademarks of Sitecore Corporation A/S.