To learn more about how to localize your website and to schedule a Translation Services Connector Demo
Request an On Demand or Live Translation Connector Demo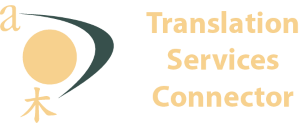 GPI's Translation Services Connector for Ektron enables users of Ektron-based websites to launch and manage multi-language websites. The Translation Services Connector streamlines content exports and reimports allowing for the initiation of web content translation workflows with a single click. User will gain access to an array of reports to track and manage global translation web projects through GPI's
Translation Portal
.
Globalization Partners International is a certified Ektron technology and implementation partner.
Connector Benefits
Manage any number of language sites with a few clicks
Enable seamless content translation capabilities all within the Ektron Work Area
CMS widget-based activation
Simplifies import/export process for content translation workflows
24/7 secure access for your global teams to collaborate and track translation projects
Quotes, proposals and a wide range of project materials available for download
Dashboard to view status reports, schedules and project task lists
About Ektron

The Ektron Web Content Management Solution provides everything you need to empower content creators and deliver a dynamic online experience to site visitors that helps you achieve your goals. Ektron's Enterprise Web Content Management Solution is used by more than 3,800 organizations today, and provides a flexible and scalable solution for robust content management.
Language Support
Supports multi-language sites and character sets
Based on Microsoft technology therefore it inherits all robust localization and globalization of .NET framework
Handles Left-to-Right (LTR) and Right-to-Left (RTL)
Natively provides a simple solution to Export/Import content in XLIFF format
All hardcoded strings can be managed using Resource files (*.resx) in order to be easily translated and displayed based on current select language
CMS Benefits
Easily create and manage content without involving IT
Freedom and flexibility to work with the best technologies
Ektron's unique approach lets you focus on driving business results
Built on Microsoft .NET for rapid development and scalable deployment
Rapidly deploy your eCommerce site and boost your revenue stream
Ektron, the Ektron logo and Ektron, are trademarks of Episerver.
Related Blogs
Related Resources